Hey there!
Finally Moon Cheeser got a manual to explain what each object does and how to interact with them.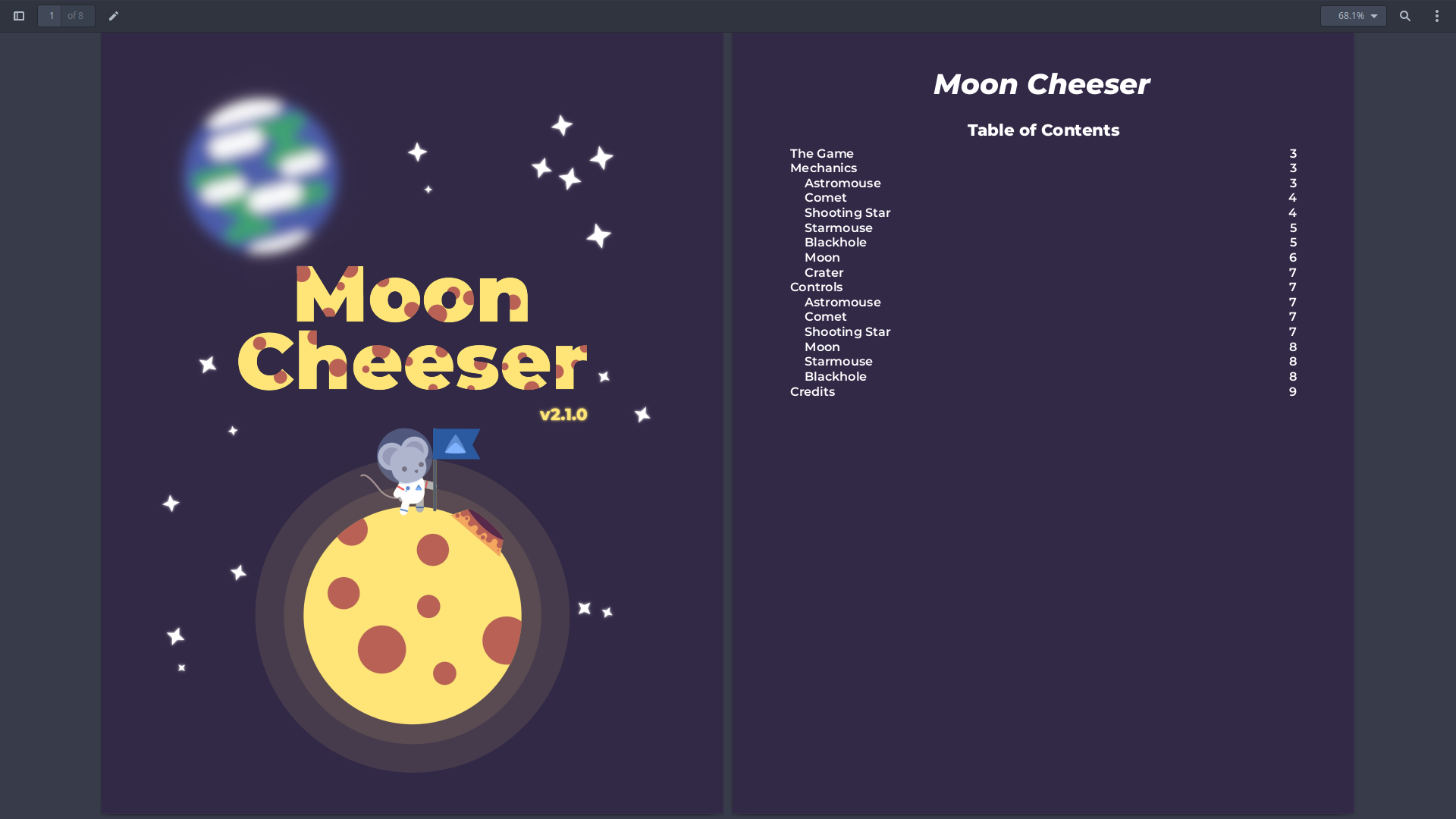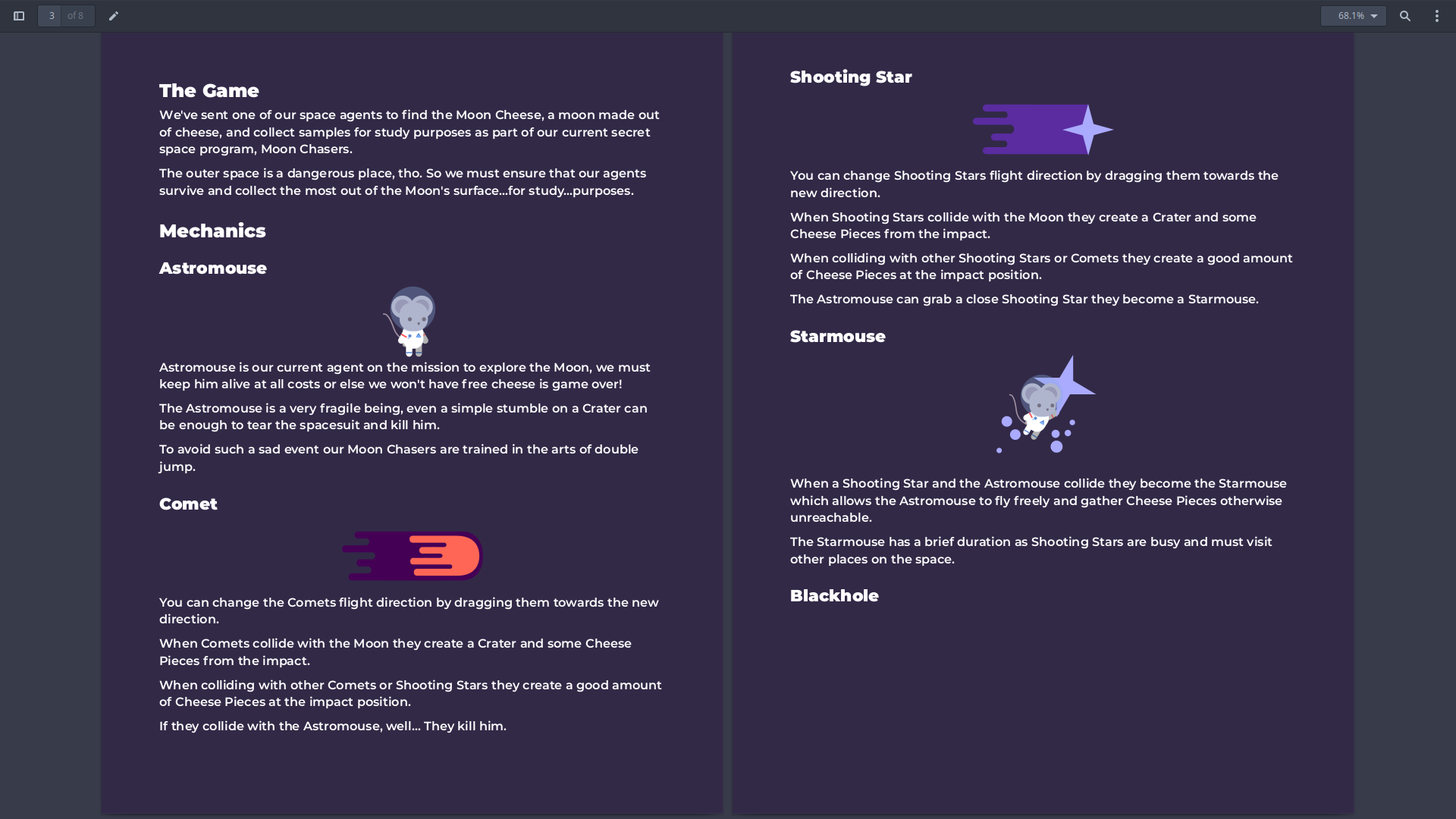 It doesn't substitute a good old level design, but it does the trick for a game as simple as Moon Cheeser.
That's it, thanks for your support, I hope you enjoy it!
~Henrique Campos
Files
Moon Cheeser Manual
695 kB
Version v1.0.0
Nov 21, 2020