Bard's Lesson
Inclusiveness Maintenance!
---
Hey, hello there! With all the great feedback you guys gave me through the issue tracker we added lots of fixes and also a new approach to the tutorial session, which is now a key binding setup!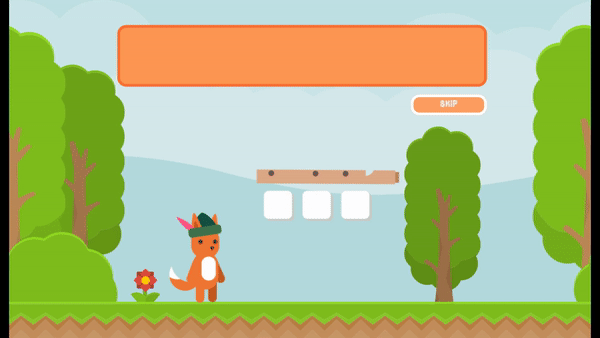 Now the player can setup its own bindings in order to make the best layout to play the piccolo. By default they are set to Z, X and C, so you can skip the tutorial SMASHING THAT SPACEBAR without worries. We redesign this part of the tutorial due to a report we have, this didn't ever passed through us that people may have different keyboards and preferences, so thankfully to this you are now free to set your own combination of keys to have a better experience!
More Fixes!
Also, apart from that, we fixed other minor bugs, which include:

And many other minor fixes such as some screen flickering when loading :)
Keep up the support!
Thank you so much for the report, guys! We hope the game is more enjoyable now with those fixes. Also, don't forget to check the roadmap and if you like any proposal to features an improvement, dont think twice, tip the project on itch.io so that we can work on the new features.
That's it. Keep developing and until the next time!
Files
Version 1.0.4
Mar 09, 2018
Bard's Lesson Creator Bundle
14 MB
Version 1.0.4
Mar 09, 2018
Bard's Lesson - Linux
12 MB
Version 1.0.4
Mar 09, 2018
Bard's Lesson - Windows
12 MB
Version 1.0.4
Mar 09, 2018