Bard's Lesson
It is with lots of love we proudly announce, our first step into the journey of #1GAM is done. It's been a lot of work, but thankfully to the help of the community, especially of Godot Engine we made it.
This release contains all the features we was able to implement focusing on the game concept and theme: a bard in his journey to learn music:
Music staff as condition for level completion
Notes duration and pitch
Player matching (or missing) Birbs' notes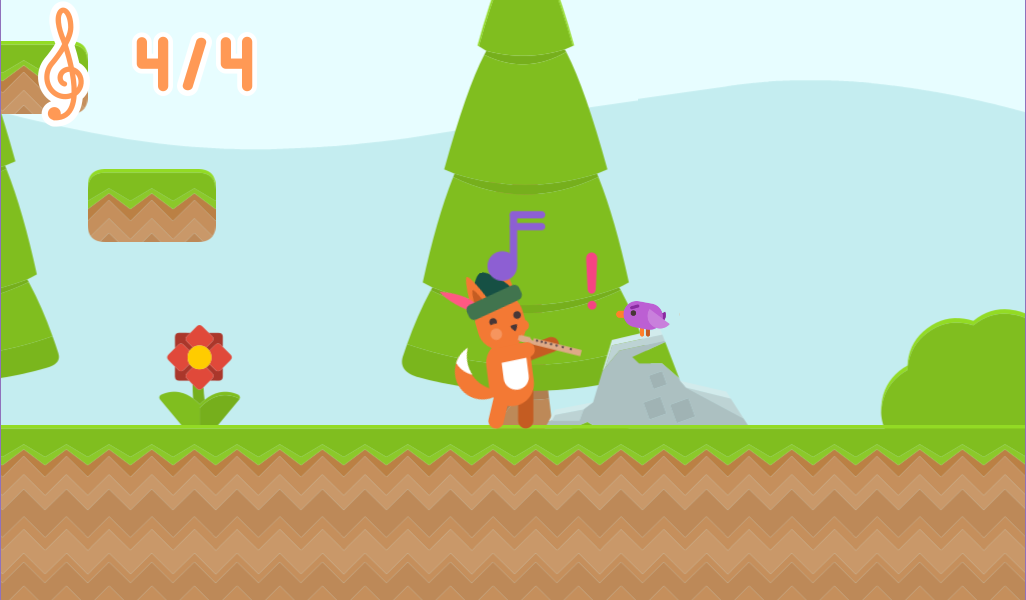 That's the report guys, check out the roadmap to know what will come next when the project has sufficient funds to be updated!
Files
Bard's Lesson - Linux
12 MB
Bard's Lesson - Windows
12 MB