Kitchen Tales
I've spent this week working on the Main Screen design, with some help on twitter, we've come out with a design that I quite liked.
The idea is that the Main Screen is a table, a feast for players hungry to be entertained. In this table, we provide a series of options in a restaurant menu fashion.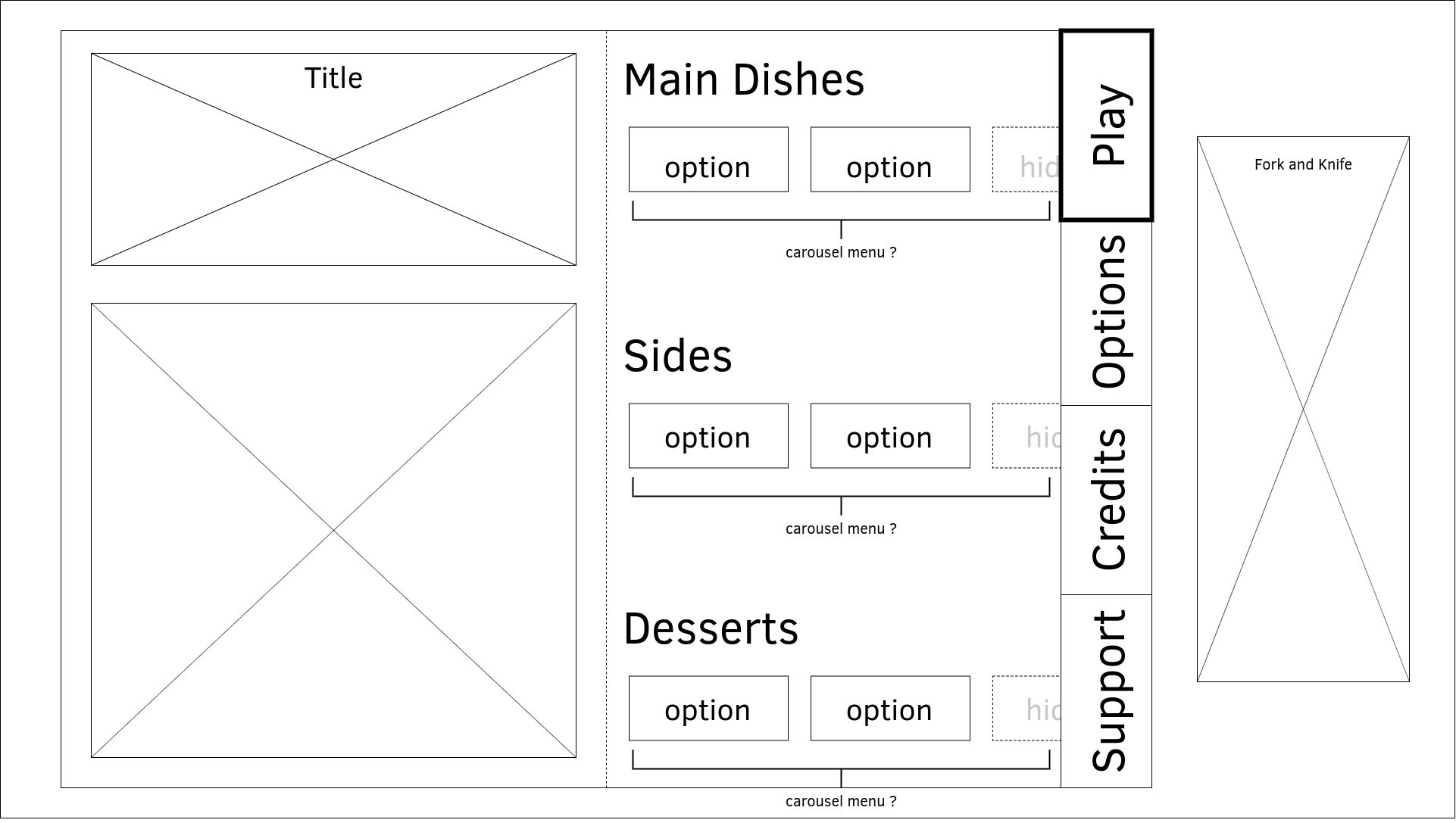 After some more reviews and tweaks, I tried to implement this design in Godot, it was quite easy, to be honest, Godot offers a ton of options out of the box, everything went smoothly and quite fast to setup the basic mockup/wireframe. You can check the process in a timelapse video I made and published on my channel.
But…when trying to move the design from mockup to actual graphic elements, it didn't turn out as good as I was thinking. I'll be honest, I suck at this kind of design, and I think I will have to call someone better than me to do the job. I'm thinking about Fiverr, but maybe this could be the time to finally launch my ultimate strategy and open a bounty issue using Bountysource. I'll see what I will do. Anyway, this is what this awesome design turned into, I'd like to apologize in upfront.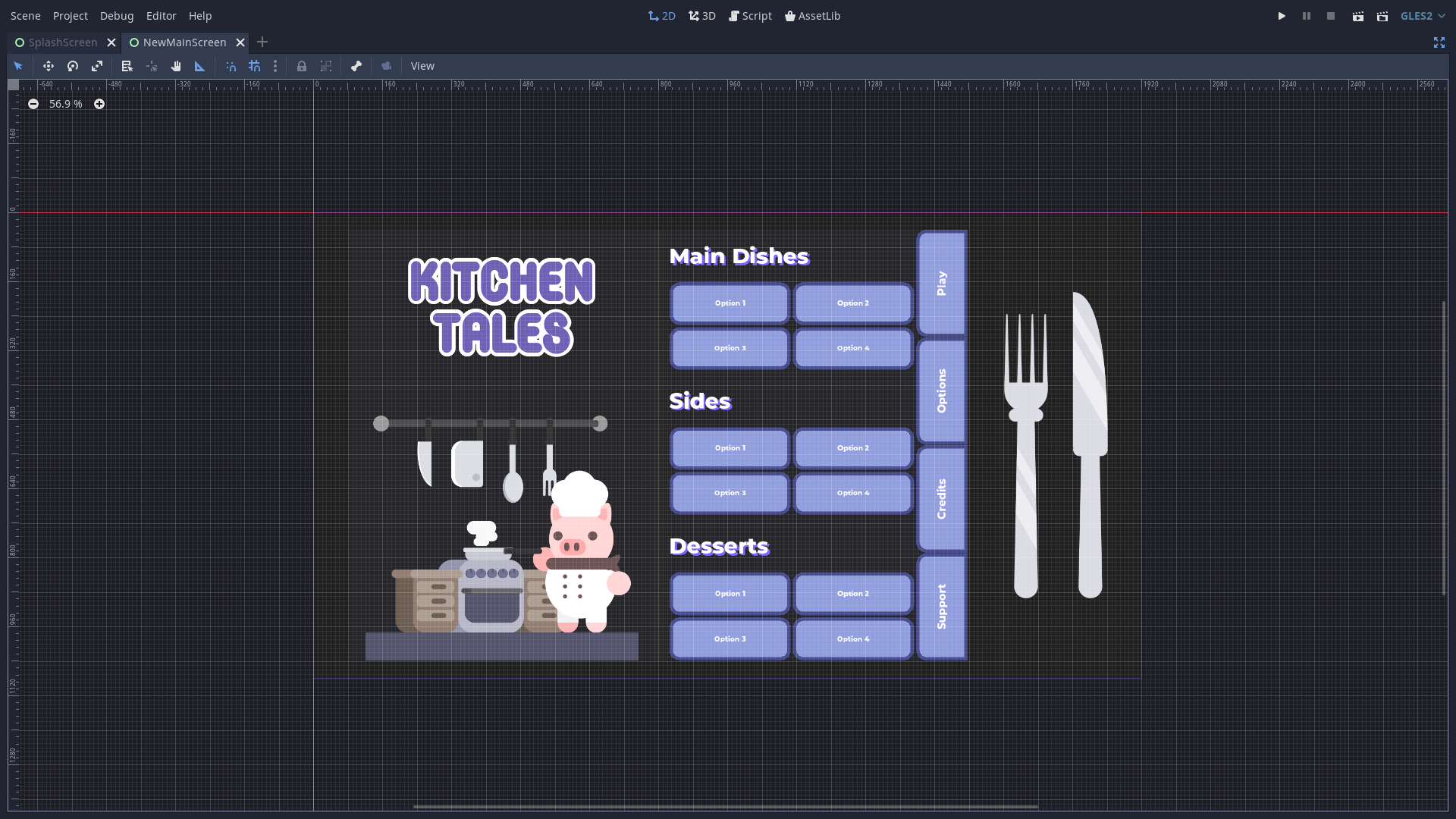 I mean, the elements are all there…but the execution is terrible. So, next week I will work on actually make this become functional wiring the elements with code and stuff, while someone else does the graphic elements. If you are interested, please lemme know on twitter, DM me there @pigdev
See you then, keep developing and until the next time